Posted:
January 29th, 2012 |
Author:
admin
|
Filed under:
Random
|
No Comments »
This is a really charming headboard, isn't it? And I want one!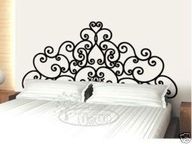 This is just one of the reasons why I frequent Pinterest. There are just so many eye candies and ideas you can learn. For my future home, I think I want to have a similar bed, only I would probably have it painted white or pink even!
How about this activity bucket? I initially thought of getting a big bag organizer to hold my son's art supplies, but they are just so many, I won't be able to fit all of them in the organizer. Maybe this bucket will do!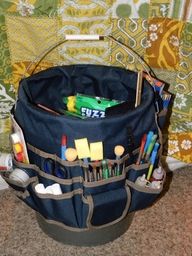 I am once again inspired to organize. I am thinking of using DH's cufflink boxes to hold pieces of jewelry instead. So many ideas, I need the energy to tackle our closet.
---