Posted:
September 26th, 2010 |
Author:
admin
|
Filed under:
Random
|
No Comments »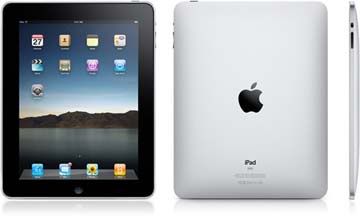 I am not a fan of Apple products, but this one's just haunting me. This is not just for me though. I'm sure my son will enjoy playing games with this one, as well. This will be a nice tool to showcase DH's photos, too. Never mind the toilets and other things in the house that needs to be replaced. I have to have this one.
Kidding aside, I know the price of this is too much for just a toy. So this won't be in an of my purchases anytime soon. But I can always dream.
~image snagged from Apple Store.
---