Posted:
May 30th, 2010 |
Author:
admin
|
Filed under:
Sewing
|
No Comments »
I am happy to have across this post from Simply Modern Mom about the basic sewing tools and supplies. You see, I am planning to get back into this hobby and I am slowly fixing my sewing supplies. Below is the basic items one must have.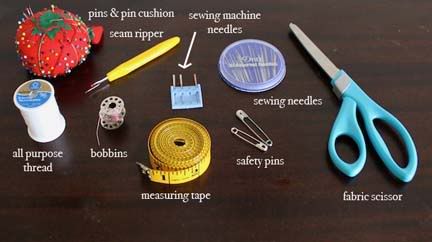 1. Sewing machine.
2. Pins and pin cushion.
3. Seam ripper.
4. Sewing machine needles.
5. Sewing needles.
6. Fabric scissors.
7. Safety pins.
8. Measuring tape.
9. Bobbins.
10 All-purpose thread.
11. Iron and ironing board.
You can find the rest of the tools here.
---